California Tile Restoration Specializes in High Quality, Meticulous, Stone & Marble Restoration and Refinishing Services, Done by Hand
Top Quality Marble Polishing & Professional Stone Restoration
Polishing
 Honing
Cleaning
Sealing
Grout Repair
Broken or Cracked Tiles Replaced
Caulking Removal and Replacement
Showers, Counters, Floors, Fireplaces
Hole Filling (Epoxy Filling Agent)
Chlorine Bleach Disaster on White Carrera Marble
In these before pics of the white Carrara marble, you can see etch marks (or burns in the stone) caused by chlorine acid or some other harsh chemicals. There were at least 40 drip marks throughout the marble counters, some of them really deep. The grout in the bathroom shower was pink from soap scum and body oils, and the grout outside the shower was black and it should be white.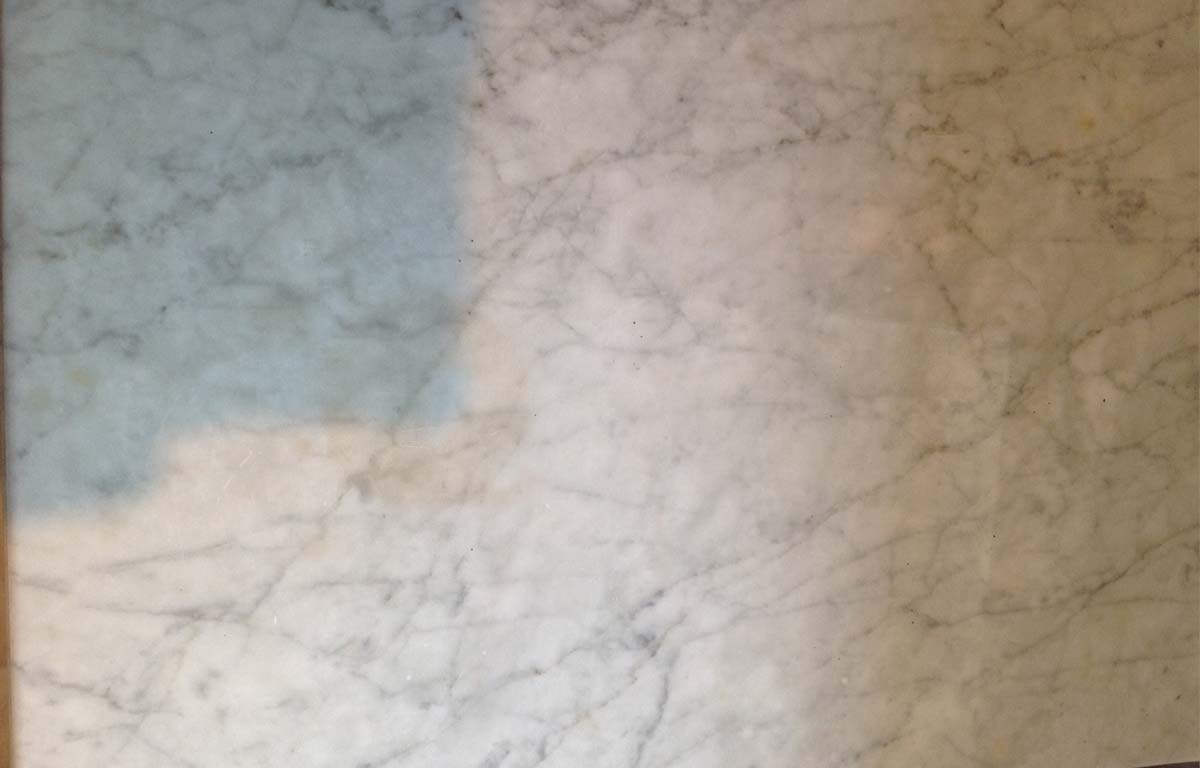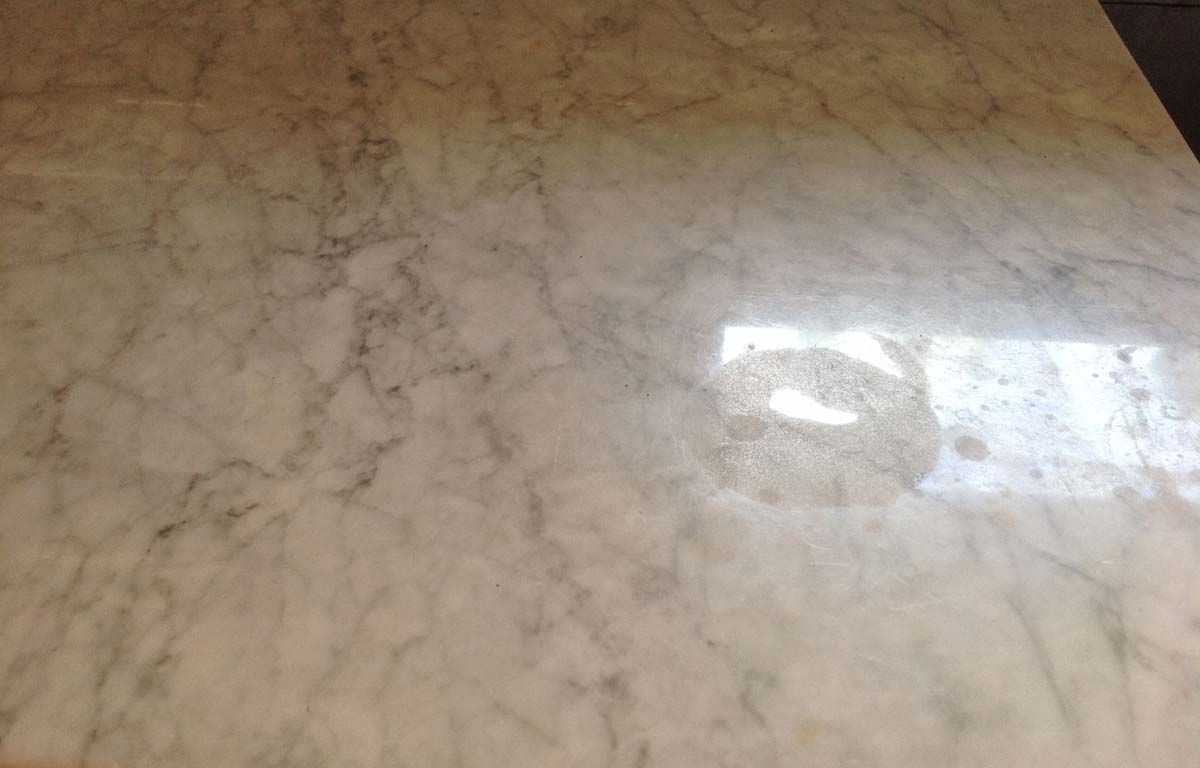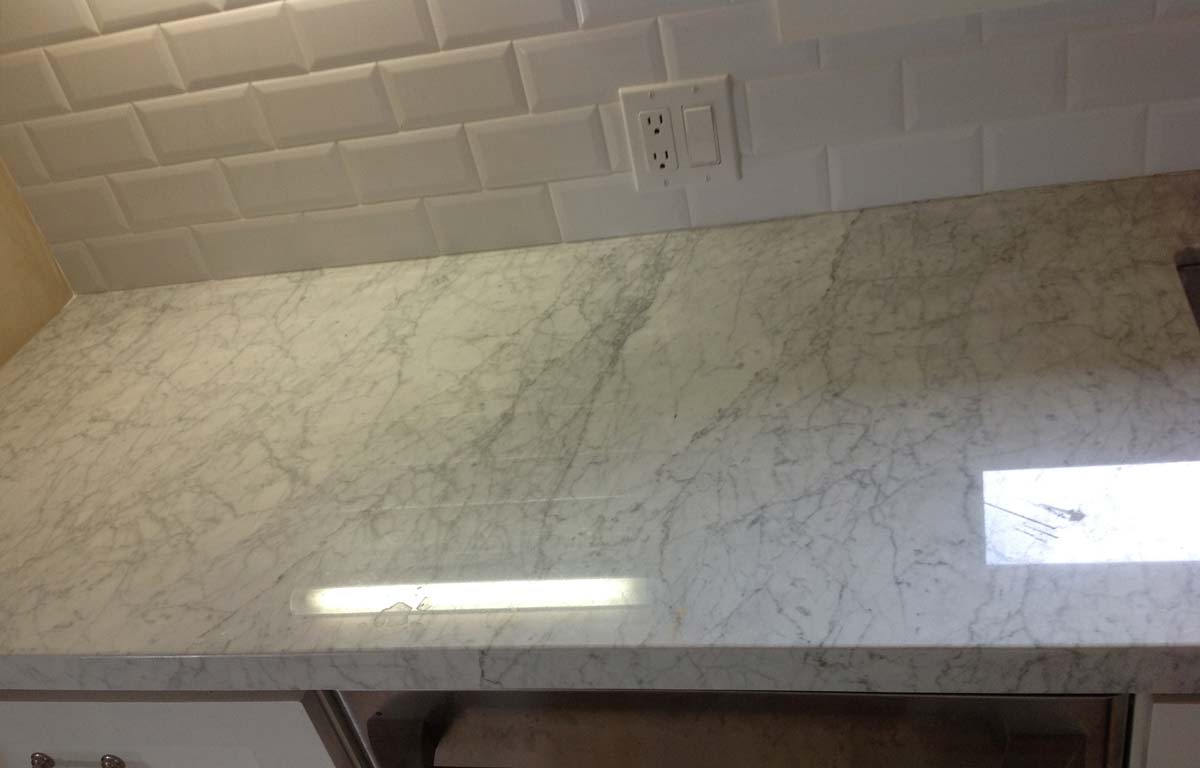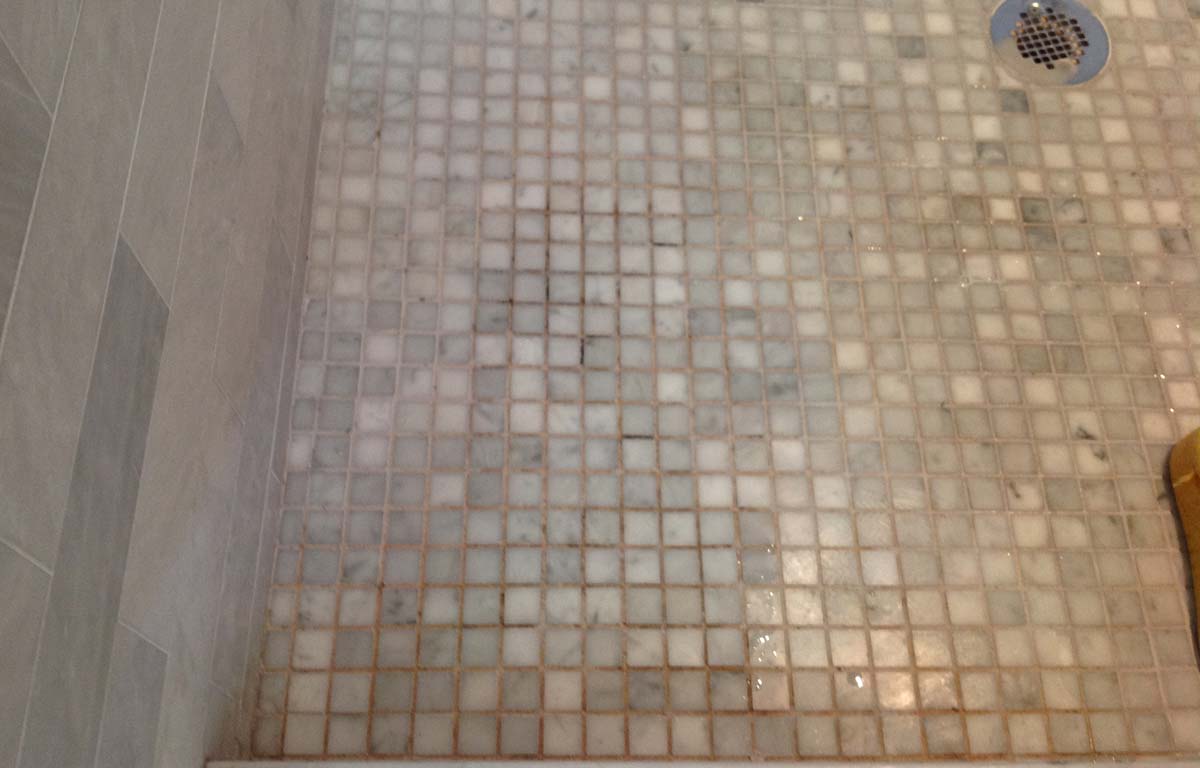 Bathroom Tiles Deep Cleaned and Professionally Refinished
In the after pics below you can see we polished out all of the etch marks, cleaned all of the white Carrara marble counter, floor, and grout, and sealed them with 2 coats of penetrating sealer.