Are you growing more and more frustrated with your saltillo tile flooring by the day?

Dirt stuck in the sealer? Grout unmanageable and unbearable?
This is a common (and preventable) problem with a simple solution, but if your floor isn't already in decent condition, it may be time for restoration and refinishing.
The first problem is with proper maintenance. Harsh chemicals dull the sealer giving the floor an overall "matte" look and destroys the lustre that once prominently glowed on the saltillos. This could lead to deteriorating after the sealer is worn through and the raw tile surface is exposed.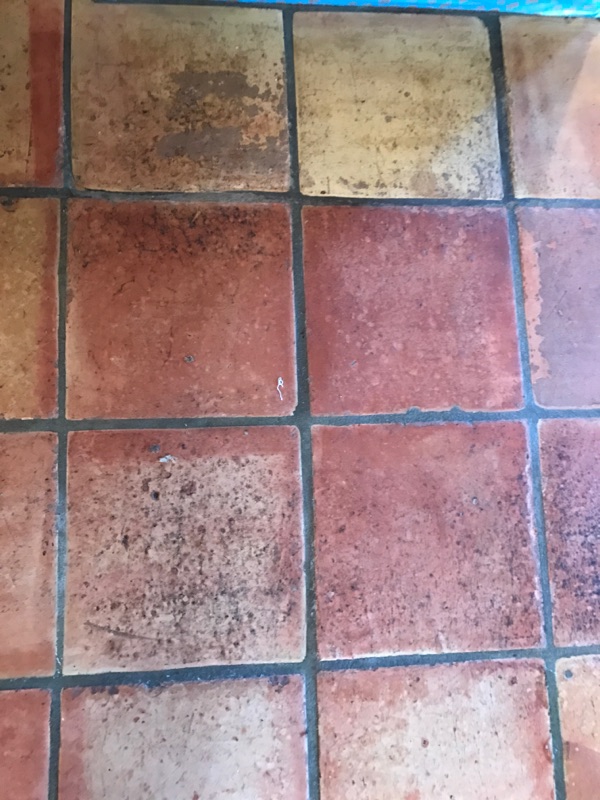 You must use a low suds neutral cleaner as this will not affect the finish on the tile like say ammonia for instance. We only use ammonia during maintenance to dull the sealer and put more coats on the tiles.
Another common problem lies in the cleaning technique itself.
BEWARE:

This common cleaning method could be ruining your grout and saltillo tile

We are told countless stories of how the floor should be in great shape due to house cleaners using a mop on the saltillo tile floor every day or every other day. The mop is a two faced friend to saltillo tile. If you keep the floor wet to air dry, the chemicals can slowly eat the sealer away and dull the lustre of the floor. and that same dirty mop that was used to clean the whole house, drags all that dirty water into the grout where it dries and becomes a real hassle to remedy.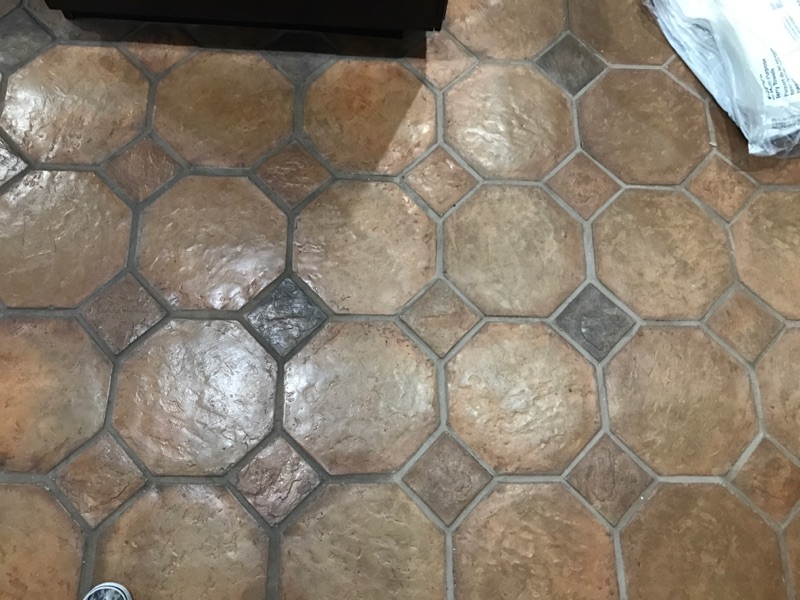 You must understand that cleaning saltillo tile flooring is equivalent to cleaning glass windows. if you leave them wet, the glass becomes hazy like the shine of the sealer on tile. What keeps a window clear? That's right, you must buff it dry!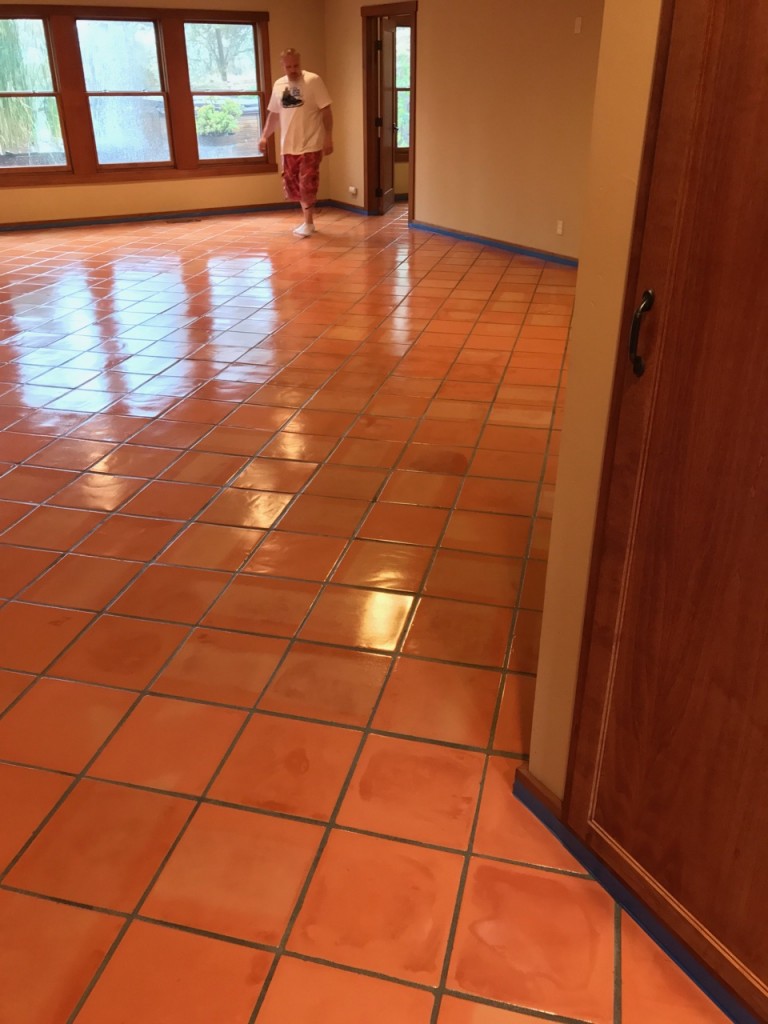 Prevent premature dulling of the sealer
The same applies to your saltillos. Buff them dry when cleaning, and do the whole floor in sections, being sure to change  the water when you change a section. This will keep your floor and grout in tip top condition and you will have that showroom quality you once treasured for much longer. And don't forget to BUFF DRY! And please feel free to leave a review letting us know how this worked for you.
Also avoid the dreaded foam mat you put under rugs, use felt pads instead. DO NOT Use the mat in this picture below at all costs!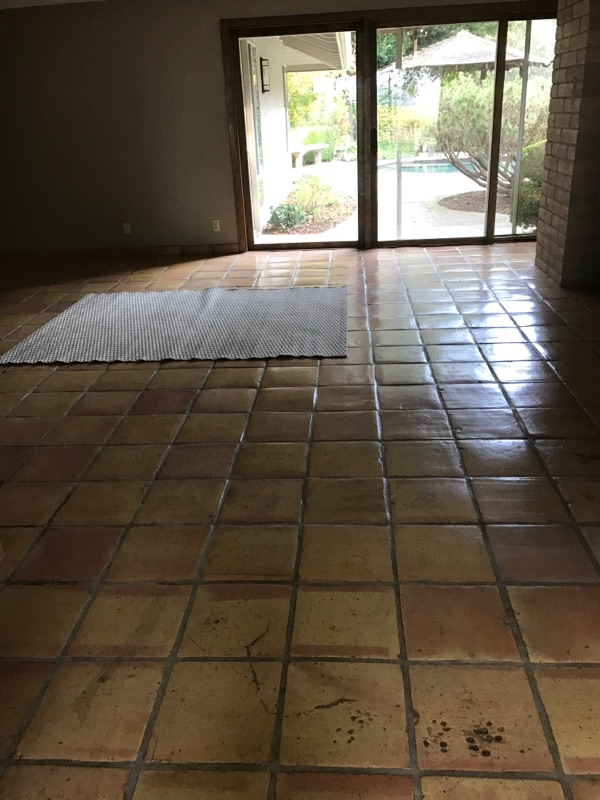 If your saltillo tile flooring is beyond cleaning, save your wallet and consider professional restoration and refinishing before you rip out the floor and your hair.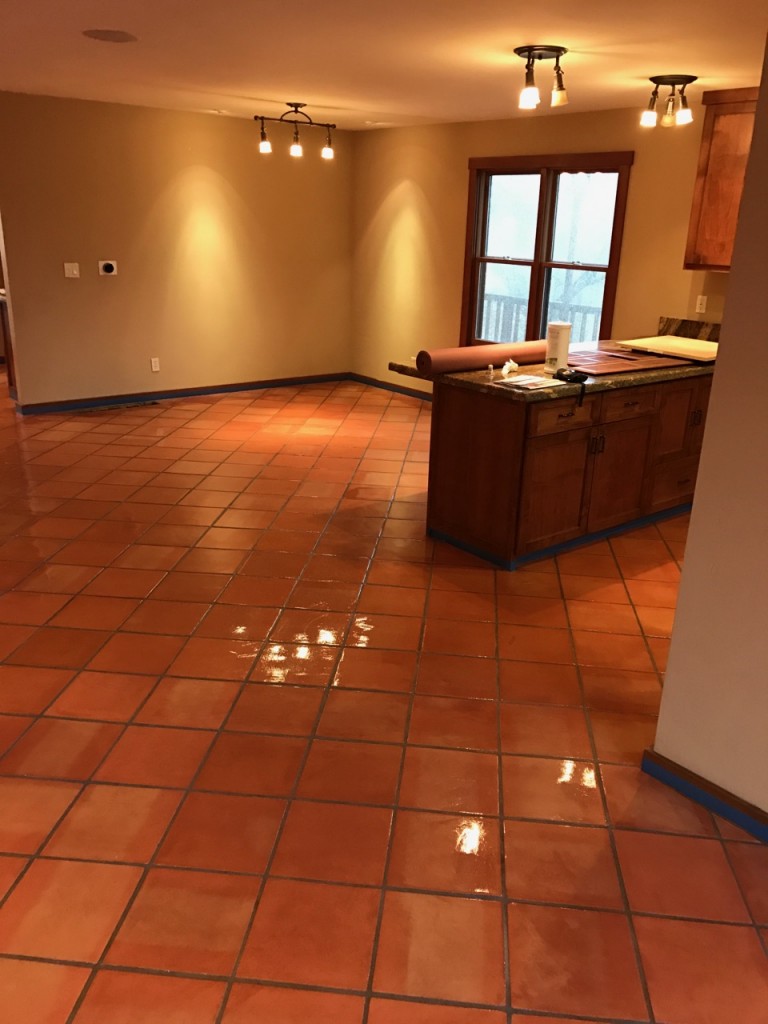 To set up an appointment or get an estimate feel free to call California Tile Restoration and get that floor back to showroom quality.
Call (707) 384-1172 Fritz Wittmann
or E-mail
[email protected]
California Tile Restoration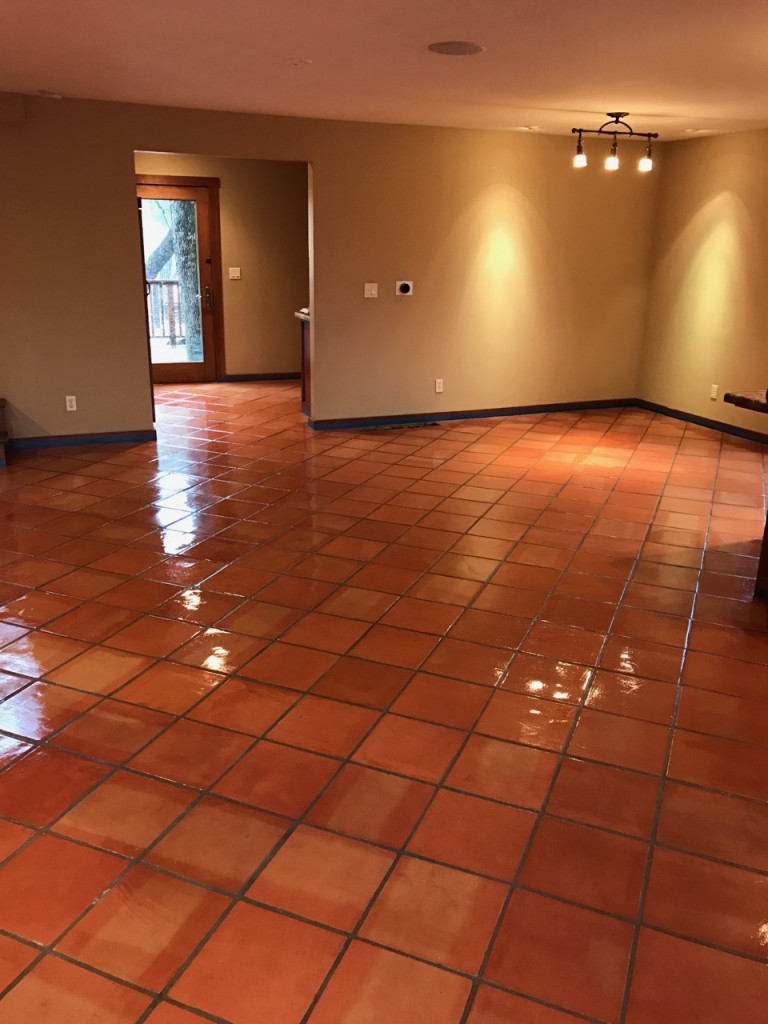 CTR cleans and restores saltillo tile flooring and other natural stone all over California in cities and areas such as San Francisco, Sacramento, Marin, Mill Valley, Los Angeles, San Jose,San Bruno, San Diego, Carlsbad, Napa, El Dorado Hills, Danville, Blackhawk, Sleepy Hollow, Monterey, Carmichael, Castro Valley, Oakland, Piedmont, Berkeley, St. Helena, Kentfield, Fairfax, Petaluma, Santa Rosa, San Ramon, Millbrae, Burlingame, San Carlos, San Mateo, Foster City, and many more.