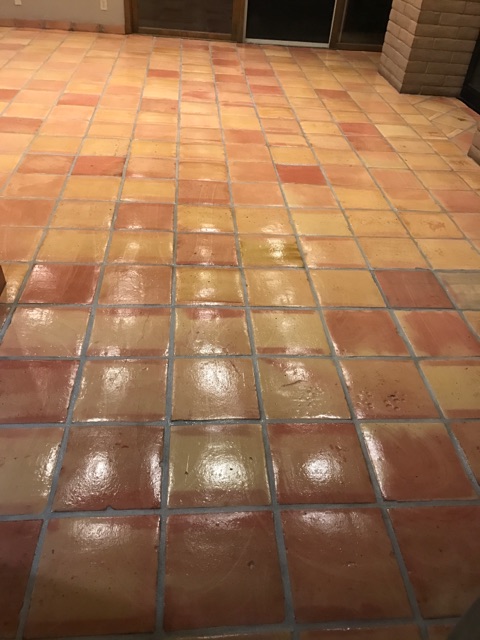 Mexican tile and saltillo pavers are a luxury. Different mexican tile designs can really set off the look of your entire home. That is, if you maintain them correctly. A lot of people are mislead and told useless and FALSE information. Would you want your barber to teach you how to paint your house? Then don't listen to handy men or carpet guys advice about your saltillo pavers, or spanish tile.
3 Commonly given bad pieces of advice that you must avoid at all cost
           1. "Just use hot water and vinegar"
these tiles are precious and could easily be ruined by a bad idea like vinegar (which would eat through your sealer exposing raw tile).  Great idea… If you want to pickle your floor and smell that awful stench for a few days.
SOLUTION: Use a Neutral cleaner with low suds, and good old fashioned elbow grease. Or a mild degreaser like in the video below.
Harsh chemicals are the biggest enemy of mexican tile flooring, if you feel the need to use harsh chemicals, then you should really consider restoration and refinishing.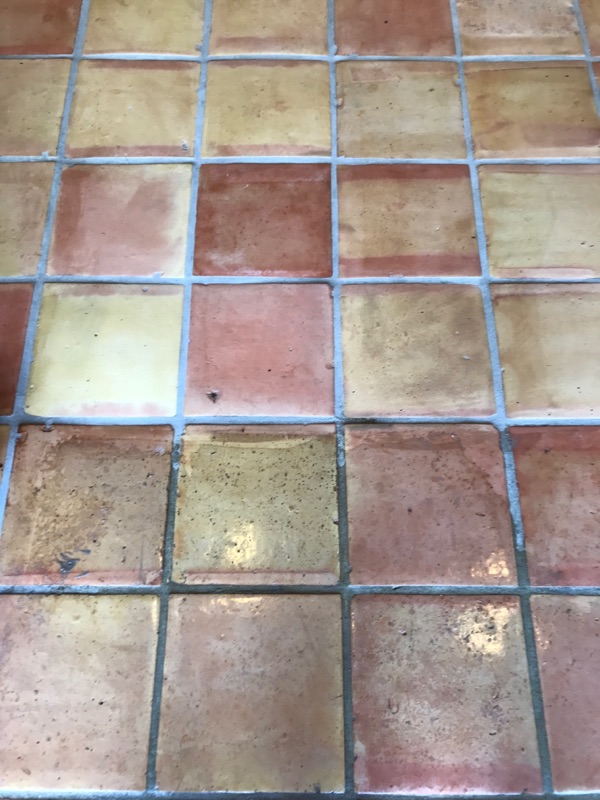 2. Sanding… the pain…the dust… the horroooor…..
This little gem of ignorance just scares me….
sanding saltillo tile not only ruins the integrity of the tile, but additionally, grinding destroys the natural patina!
Leaving you with a dusty mess and an extremely porous tile that will cost you much more on sealer.
Solution: It may just be time to strip the floor down
3. Steam Cleaning … Because carpet and tile should be treated equally
Sometimes being economical will not bring you the peace of mind you so desprately seek. This last horrible piece of advice will frustrate the hell out of you. You will be left yelling "what have you done!" as you look at the drastically unchanged, same looking floor you had before you even steam cleaned.
steam will also ruin the finish on saltillo clay tile and mexican pavers, leaving you with a hazy, cloudy, efflorescence riddled disappointment. Steam will not strip tile down to the bare stone if lacquer is on the floor.
SOLUTION: Chemical Refinishing and restoration
Yes you could insist on using machines and wasting precious time and money, but nothing beats the detail of hands and knees work. Getting up close and personal to each and every tile and grout joint. meticulously handling corners, hallways, bullnose tiles, and stairs the way you would yourself.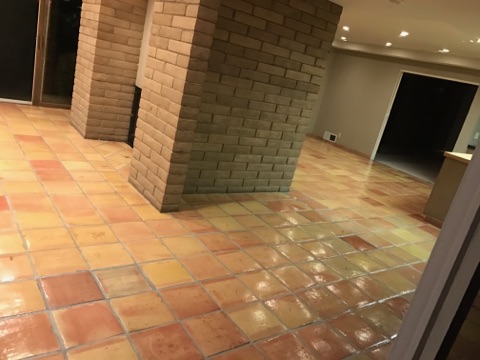 So stop wasting time and get thing exactly the way you want them the first time.
Call California Tile Restoration for a free estimate
(707) 384-1172
Fritz Wittmann
or e-mail